INTERNATIONAL RECRUITMENT
Vertical Advantage offers recruitment and executive search across a range of FMCG and Consumer Goods industries, in the UK and internationally.
Our expertise lies in sourcing mid, senior and Executive level professionals within Supply Chain & Procurement, eCommerce & Digital, and Sales & Marketing.
As your recruitment partner we build bespoke search solutions in line with your business needs.
We will come up with a creative strategy that is right for your business, based on our relationship and market knowledge.
What we can offer you:
» Project led approach for contract, interim and permanent assignments
» Locally compliant payroll, tax, legal, and HR services
» Agile approach - being a small, privately owned business we quickly adapt to change
» Breadth of exceptional candidates at speed
» Market insights and benchmarking
Supply Chain, Procurement & Logistics
"The Supply Chain function is becoming increasingly complex and trans-national.
Now more than ever, Supply Chain management professionals are helping their businesses respond to the challenges of economic turbulence and global dynamics, ever changing consumer expectations and demand, and delivering commercial and strategic objectives.
As a result of our clients' increased demand for global supply chain, procurement and logistics talent, our recruitment services have no geographical boundaries."

- Jayna Kalyan, Associate Director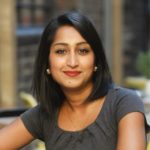 eCommerce & Digital
"D2C, Marketplace, Bricks & Clicks, Subscription; the eCommerce models of today continue to evolve and so does hiring into these specific areas.
I speak with businesses on a daily basis about how to structure their eCommerce teams, and know how fast the digital climate is shifting. Knowledge around current trends combined with the latest digital skills are invaluable in helping businesses accelerate growth.
Cross-border eCommerce is growing at a rapid speed and experts predict that online retail sales will reach $4.13 trillion in 2020 - a demand that's reflected in our global services."
- Andy Davies, Director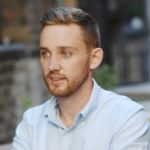 WHAT OUR CLIENTS SAY

"Unilever International have been working with Vertical Advantage since 2018 on supply chain recruitment in the UK and French markets.
The approach VA have taken in understanding the business, unique culture and requirements of Unilever International have significantly helped pinpoint the right candidates.
I am particularly delighted with the professionalism and rigour shown by Tom and Jo in candidate selection to match the specifications so no time is wasted, and each successful candidate has made a significant contribution to UI growth."
 - Ben, Supply Chain Manager - Unilever International